Finals prep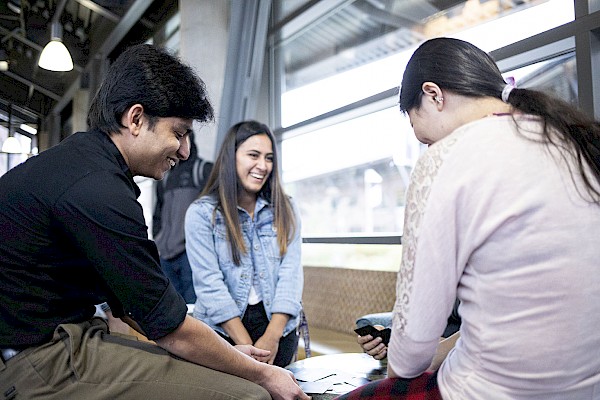 Most finals are the accumulation of knowledge from your entire quarter. In many ways, you are preparing for your finals from the very beginning. There are ways to make sure you are mentally and physically prepared for your final.
Make sure you know what type of finals you have - This could include proctored exams, timed exams, asynchronous, papers, projects, etc. and note what specific materials you will need for them. 
Have physical materials nearby - Even if an exam is online, having a pen, paper, and/or sticky notes next to you can be helpful. You can take quick notes on a question you are struggling with or write down the question that you are unsure about and need to go back to.
Know the length of the exam - This will allow you to know how much time you have if you want to skip a question and go back to it. Some online exams may have a time frame or days that you can take the exam. However, once you start the exam, you may only have so much time to complete it. Make sure that you choose a time that works best for you and is free of distractions. 
Be aware of specific exam restrictions - Some online exams may be proctored by someone other than your professor. There may be restrictions on what is allowed during the exam (for example, no technology) so make sure to take note of what these restrictions before the exam. 
Be in communication with professors - If your professor will be online while you take your exam to answer questions, utilize it! If your professor is not available, make sure you ask for any clarification questions before the exam date about a week in advance, so there's time for the professor to answer.
Potential materials needed during exams
Scratch Paper
Pencils/ Pens
Reliable Wi-Fi
Water
Laptop/ Computer
A comfortable, sturdy chair (not a couch or bed if possible)
A desk or table (your same usual study space if possible)
Any notes (if allowed)
Textbook/ Printed required texts (if allowed)
Timer (if needed)
Webcam (if needed)
Microphone (if needed)
Download any software for exams (if needed)
Open book/open note exams
Have easy access to materials - If you have an open book/ open note exam, make sure to have your textbook and other materials next to you to save time on the exam. Have separate tabs open for easy access to any materials you may need.
Know the material well - Although online exams can be open book, you should still prepare for the exams by setting out a time frame to review or attend review sections/ office hours (if possible). Ensure that you know the material well enough to not always look at your notes so that you are not spending extensive time looking through your notes during the exam.
Know how to navigate your notes - If notes are allowed, organize them accordingly, and utilize them. Notes may feel different when working digitally but have as many notes as you would bring to an in-person exam. 
For final papers or projects
Manage your time well - Do not wait until the last minute to turn in your paper or project. Be sure to account for the time it may take to upload papers or components of a project on to Canvas as there may be technological issues.
Understand expectations - Make sure that you know what is expected of you for the paper or project. Ask your instructor any clarifying questions.
Ensure that you understand instructions - Sometimes written out instructions can be confusing. If possible or needed, check-in with your instructor to verbally explain the instructions.
Establish effective communication with your group - If you have group projects, establish ways to get in contact with your group as soon as possible either through Zoom, email, Google Docs, or other chat apps.
Online platforms for final exams
Zoom - If your exams utilize Zoom, make sure you are familiar with the different settings that you need for specific online exam formats.
Canvas - Ensure that you know how to navigate Canvas before your exam time and what exact tabs or sections you would need open.
Proctorio - For online quizzes administered in Canvas, Proctorio can lock down a student's computer during the quiz. It can also record the student's webcam, desktop, or web browsing activity. The data captured by Proctorio during the quiz can be reviewed later by the instructor (and only by the instructor) should there be concerns about academic misconduct. Based on settings chosen by the instructor, Proctorio flags quiz recordings that exhibit suspect behavior, allowing instructors to review and evaluate student behavior during the quiz. Any incidents observed should be pursued by the instructor through regular student conduct processes.