Zoom 101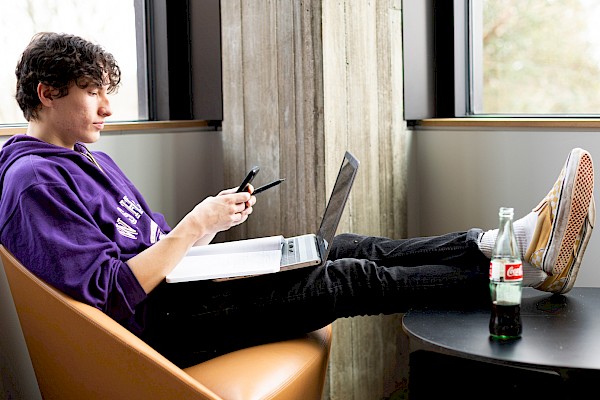 A common platform instructors will use to host lectures, meetings, and more is Zoom. Here are 7 tips that students recommend when using Zoom.
Mute yourself when you are not speaking.
Use the Chat function to post your questions
Use the "Participants" list to do the following:
• Right click on your name and choose "rename" if desired
• Use the "Raise Hand" icon to indicate that you want to be called on. The list will present who raised their hands in the order clicked
• Choose the "Yes" or "No" icons if I put out a yes/no question to get a sense of what folks think in response
If you've just rolled out of bed, check the "Touch up my appearance" box in Zoom's video settings menu. It basically functions like a soft-focus lens, adding a slight blur to skin tones and smoothing out wrinkles, blemishes, and other little imperfections.
If you'd prefer not to be seen at all (and you don't need to speak) you can use a screenshot of yourself in a Zoom meeting as your profile picture. That way, you'll always look presentable.
Change your background
• Go to the Start Video icon on the bottom of your screen to the right of the Mute button
• Click on the carrot/arrow to the right of this and select Choose a Virtual Background
• Choose a photo or JPG file from your desktop
• If you start your video, you will be displayed in front of your background
Prevent embarrassment by silencing desktop notifications. Windows 10 has a built-in feature called Focus Assist that does just this. Just head to Settings > System > Focus Assist, and toggle When I'm duplicating my display to On. You can also toggle it manually from the Action Center found at the bottom right of the Windows 10 taskbar. Mac users need to employ a third-party app to automate the process. Our favorite is Muzzle, which simply toggles on macOS's built-in Do Not Disturb mode whenever you start screen sharing, so you don't forget.