Technology access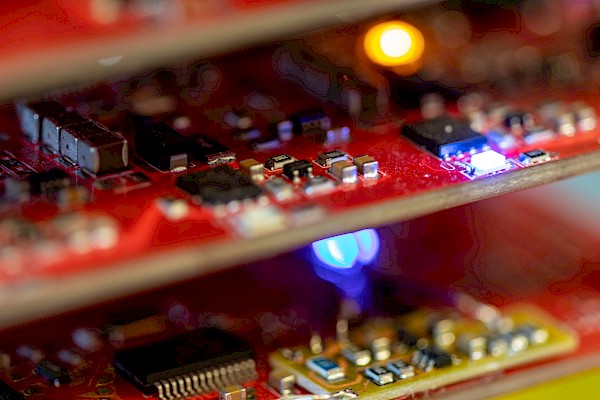 As you head off-campus, we want to make sure you're prepared to take your classes online.
In general, you will need the following resources at home in order to take online classes:
A computer
A webcam and microphone (almost all webcams have mics built in)
Internet access
Not everyone has those resources at home, so here's some quick information for how you might gather them.
City of Seattle Website has list of local low-cost computers, hotspots for internet connectivity, low-cost internet access (not limited to Seattle residents).
InMyArea.com has a list of internet resources for low-income families in Seattle. This resource provides detailed information on your local organizations that provide discounted distance learning devices, remote learning programs, and free wireless internet access in Seattle. 
Computer
Students in need of a laptop will be able to borrow them from the UW Student Technology Loan Program while supplies last.
UW Bothell students in need of a laptop/hotspot will be able to borrow them from the UW Bothell IT while supplies last.
Webcam and microphone
Most laptops come with a built-in webcam/microphone combo. You may need to enable it or remove your security strip of tape from covering it to use it. If you have a desktop computer at home or otherwise need a webcam and microphone.
Here is a recommended webcam (relatively cheap but good quality). 
Note that if you plan to join class sessions from a place with a lot of background noise, you may wish to invest in a headset, which will help with both hearing and other people hearing you in those situations.
Here is our recommended headset (cheap but good quality).
Internet Access
Most cell phones (and plans) have the option to turn your phone into a "mobile hotspot." Once turned on, you can join devices to that wireless network put out by your phone and use the cellular plan for internet connectivity. Note that this option depends on good cellular signal and it will use more data than usual - if you use this option, we recommend you keep an eye on your data usage so you don't have an unexpectedly large charge for data overage.
Most cellular providers also provide a device that serves as a hotspot - they have plans which go with them, but those plans are cheaper than a cell phone plan. In these cases, you'll also have to buy the device, which is usually around $80. This option also depends on good cellular signal.
Internet providers have started announcing various packages to help with those who don't have internet or have slow internet at home. Here's a list so far of what they're doing:
Comcast has developed a comprehensive COVID-19 response to keep individuals and families connected to the Internet, including: 
Internet Essentials Free to New Customers: Speeds will increase to 25 Mbps downstream and 3 Mbps upstream for all new and existing customers. New families who connect will receive 60 days of Internet service for free. The Internet Essentials program is normally available to all qualified low-income households in Comcast's service area for $9.95/month.  
Xfinity WiFi Hotspots Free for Everyone: Xfinity WiFi hotspots across the country will be available to anyone who needs them for free – including non-Xfinity Internet subscribers. For a map of Xfinity WiFi hotspots, visit www.xfinity.com/wifi. Once at a hotspot, select the "xfinitywifi" network name in the list of available hotspots and then launch a browser to connect. 
Comcast is also pausing their data plan for 60 days to give all customers unlimited data for no additional charge, committing to no disconnects or late fees, providing 24x7 network monitoring, and making current movies from Universal Pictures available at home the same day as their global theatrical release.
For a full list of Comcast's comprehensive response, please visit www.comcastcorporation.com/COVID-19/ (external site).